Cambodia's Milled-Indica Rice Export in 8 Months of 2020 Reached 448,203 Tonnes, Receiving About USD 300 Million
In 8 months of 2020, Cambodia achieve the milled rice export in the total amount of 448,203 tonnes, increased by 31% comparing to the same period in 2019, and receiving USD 299.90 million as the gross revenue.
(Summary Report of Cambodia Rice Export in 8 months of 2020 and August 2020)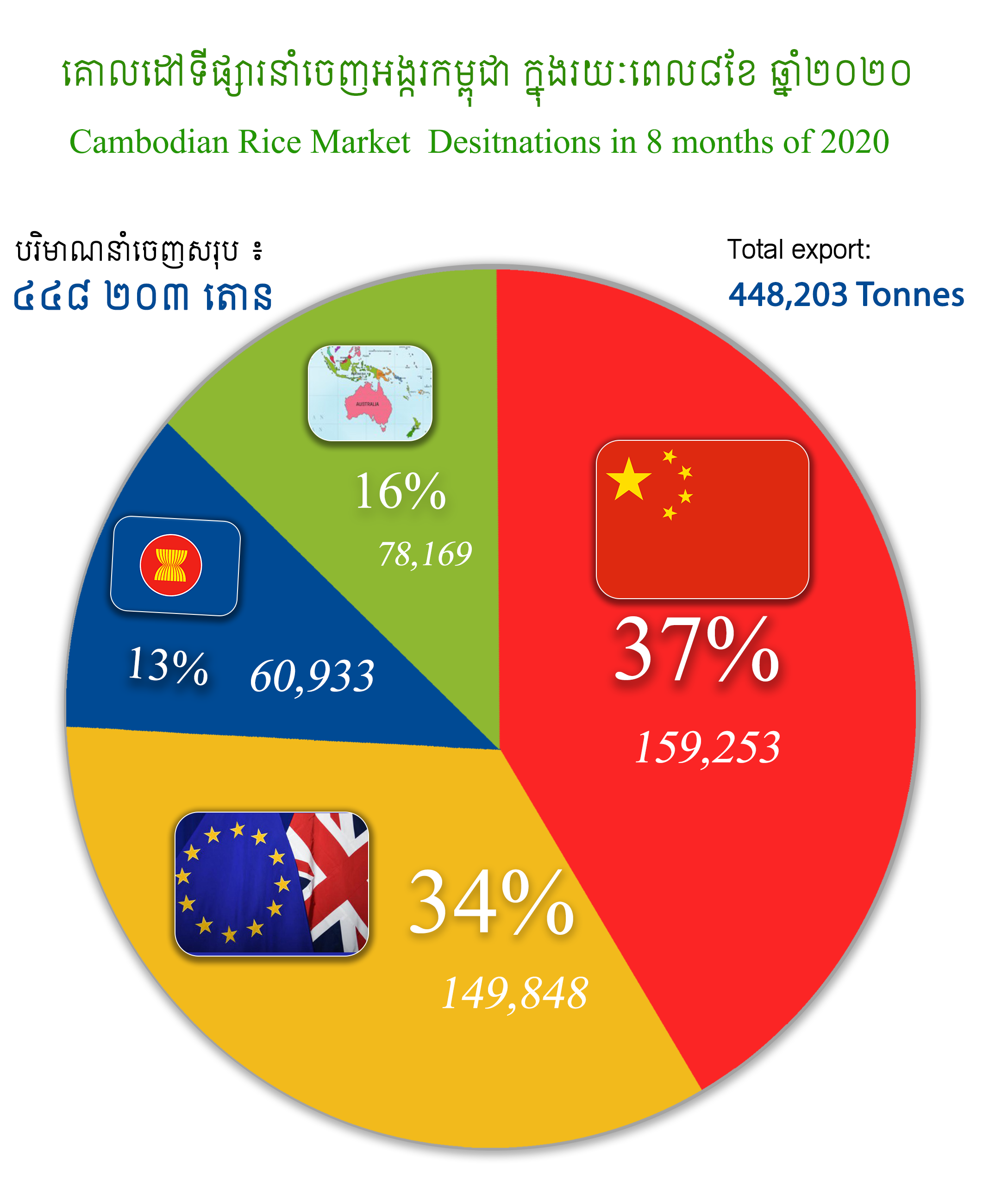 China is the lead market, which the amount is 159,253 tonnes, European Union (EU including England) is 149,848 tonnes, ASEAN Members is 60,933 tonnes, and the rest (78,169 tonnes) to 26 destinations, mainly Gabon, Australia, and etc.

Cambodian milled-indica rice is ranked as the second rice importer to European Union, capturing 24.4%, while Thai rice captured 29.6% of market shares. By the way, in the Chinese market, Cambodian milled-indica rice is also ranked fifth after Vietnam, Myanmar, Pakistan and Thailand, with nearly 11% of the market shares. Despite the recent entry of Cambodian rice to the Chinese market in 2011, it has seen rapid growth, especially fragrant rice, increased by more than 80% in 2019 from 45.3% in 2015.

For the same period of 8 months, Australia market is dramatically increased by 946.27%, from 1,999 tonnes in 2018 to 20,915 tonnes in 2020.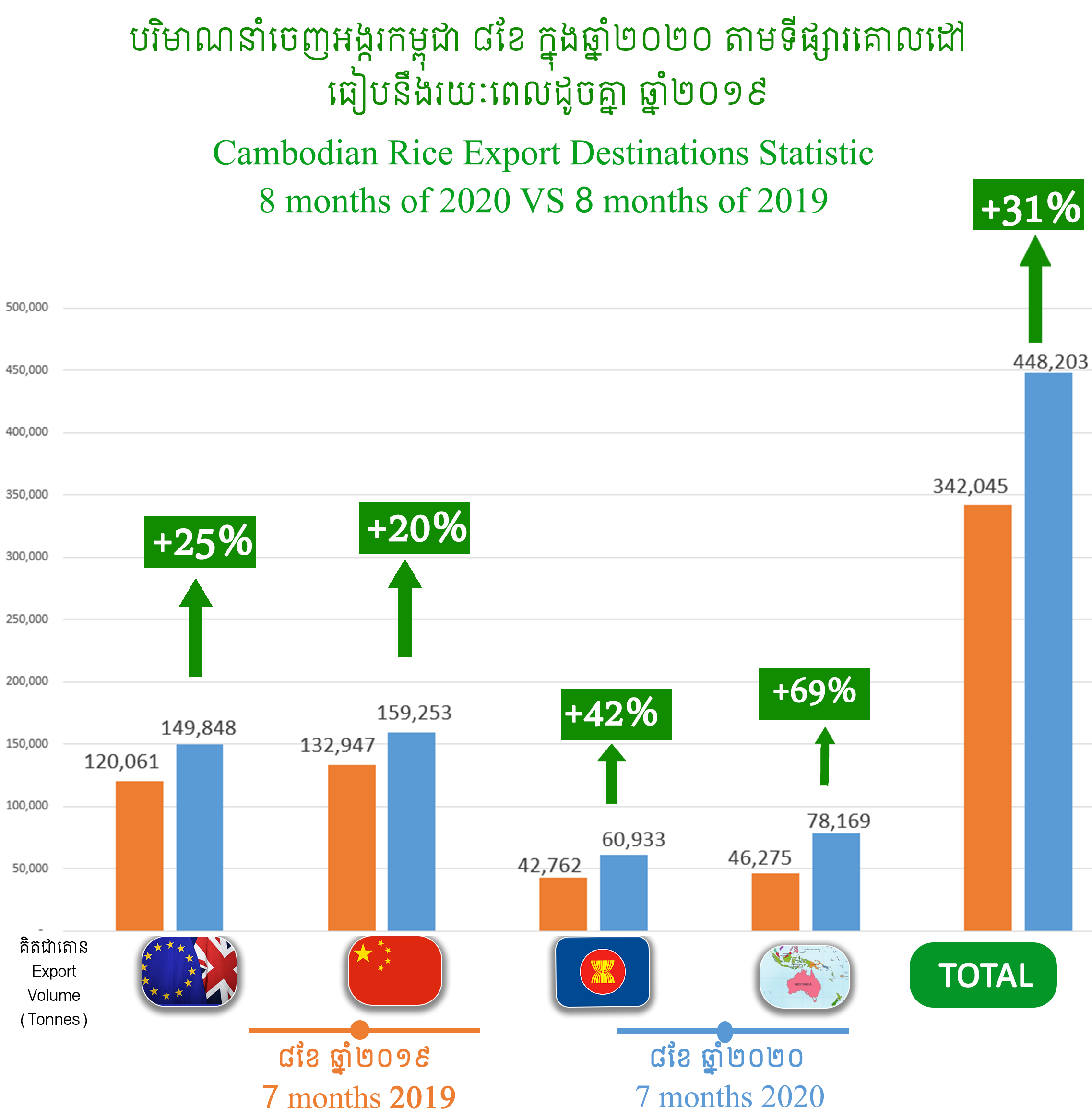 On the other hand, in August 2020, Cambodia's milled rice export is dropped by more than 34%, comparing to the same period in 2019. The drop down volume, specifically on fragrant rice, is 85.7%, while in August 2019, the export reached 16,386 tonnes, but in this August 2020, achieved only 2,338 tonnes.

The decline exports of fragrant rice (SKO) is due to two main factors, including:
1.) Climate change (drought) has delayed the harvesting and replanted to September. By the way the paddy price for the early harvest in August also increased by 20% compared to the same period in 2019.
2.) The long public holiday in the third week of August affected the export procedures and formalities.


Exports resumed better in the fourth week of August and expected speeding from September.