Cambodia's rice export in 9 months of 2020 reached almost 490,000 tonnes, receiving more than USD 328 Million, increased by 23%
Cambodia's rice export in 9 months of 2020 to
all market destinations, reached 488,785 tonnes, increased by 23% comparing to the same period in 2019, and received more than USD 328 million as gross revenue.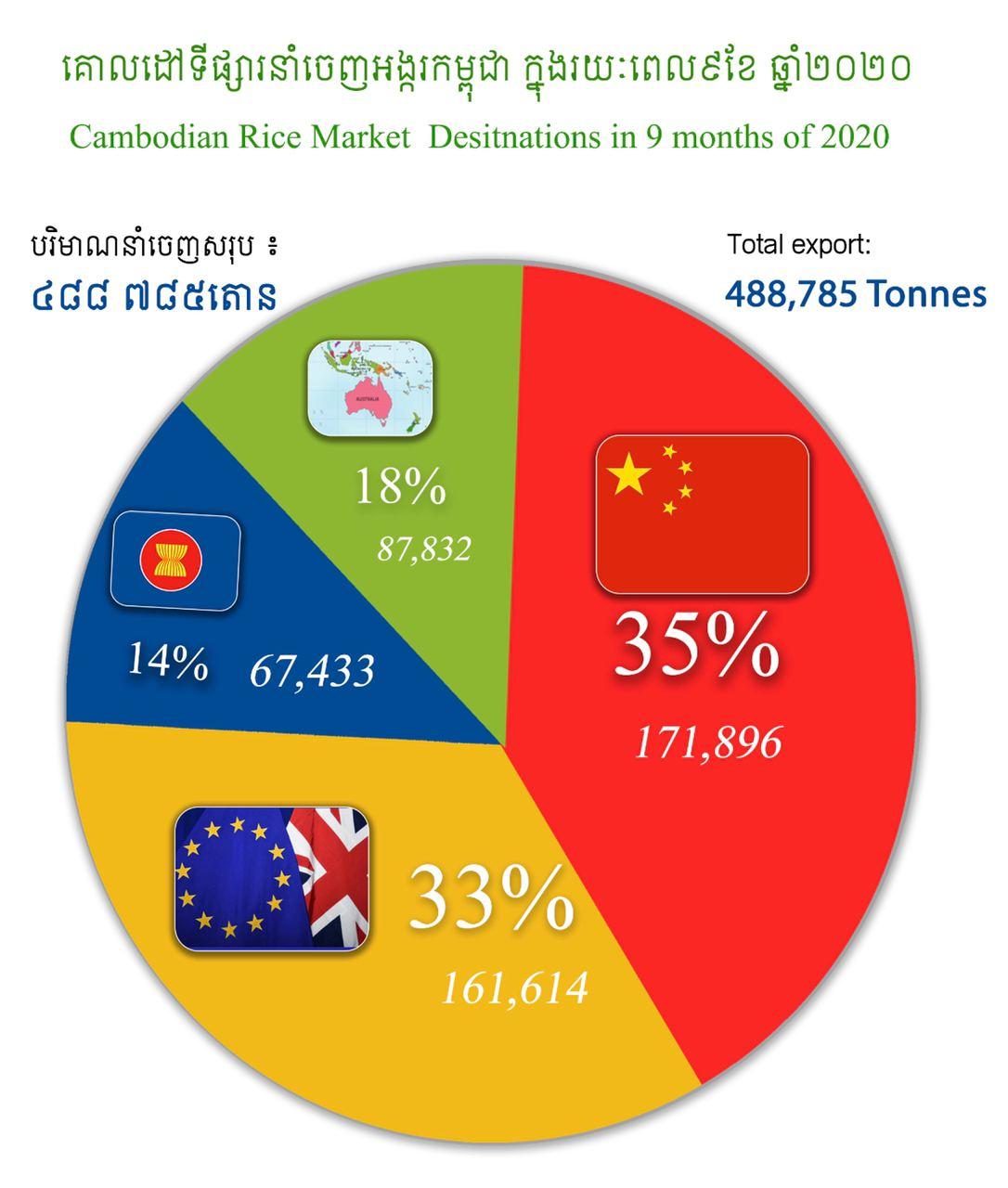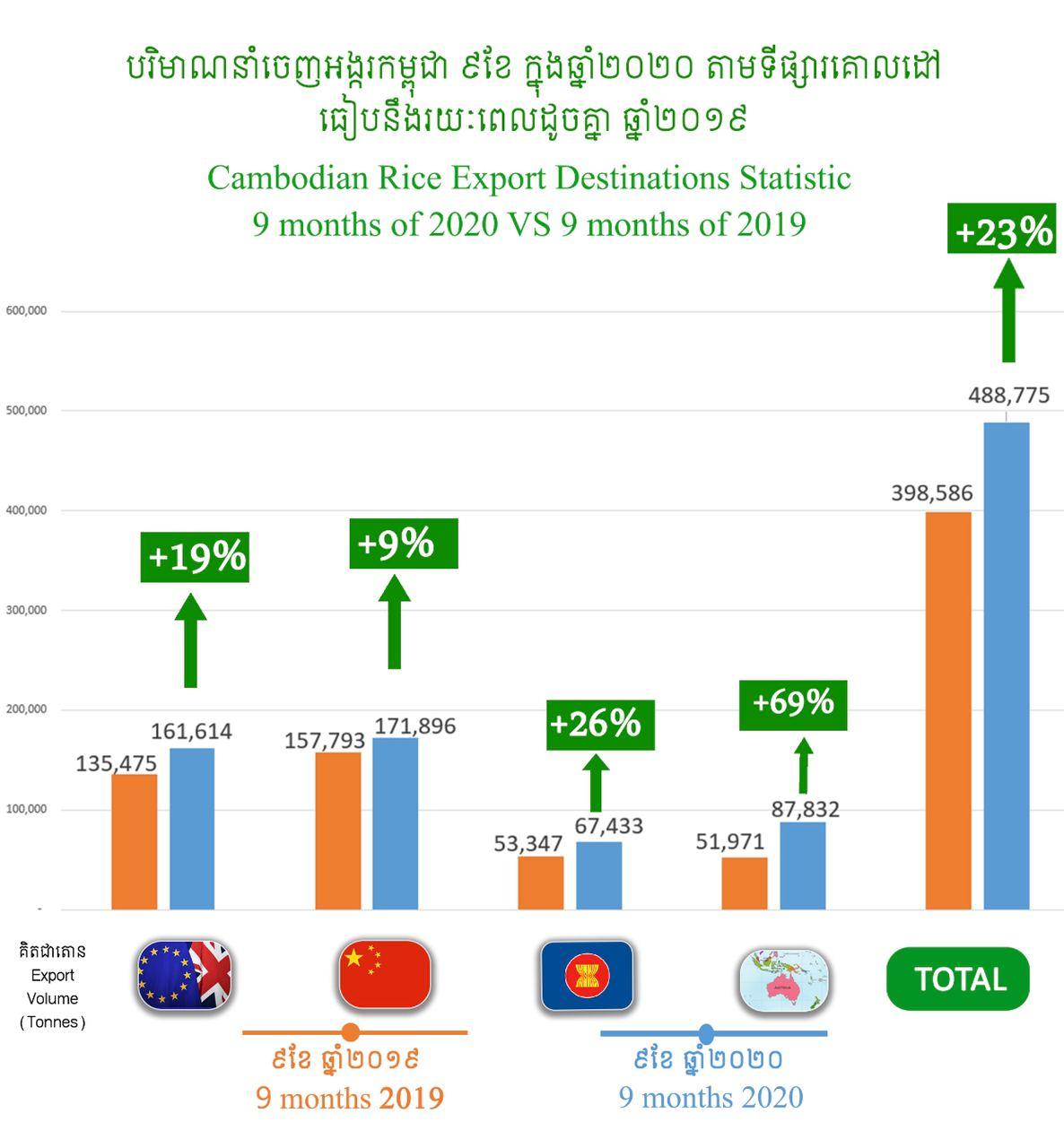 Within 9 months of export, China is the lead market, absorbing 35% of overall market destinations, which the amount is 171 896 tonnes, European Union (EU including England) is the second lead, absorbing 33%, generating in the amount of 161,614 tonnes, in which France is the lead market among EU, represented 13% of the overall market destinations. ASEAN Members is 67,433 tonnes, and the rest 87,832 tonnes go to 29 destinations, mainly Gabon is increased by 81%, and Australia is increased by 62%.
In September 2020, Cambodia's rice export reached 40, 572 tonnes, in which China absorbed 31%, EU 29%, ASEAN members 16%, and other destinations 24%. Cambodia's rice export in September 2020 received more than USD 28 million as gross reveune.