CRF's president giving interview to Apsara TV on the Cambodia's rice export in 2020
On December 22, 2020, CRF's president, Mr. Song Saran, has given an interview to Apsara TV regarding the "Cambodia's Rice Export in 2020", including significant sub-topics such as the role of CRF in actively participate with government and all related stakeholders to push rice export, in which the result of rice export in 2020 is significant growth, even though there are some challenges we have faced so far in this year such as COVID19, climate changes (drought and flood), and recent challenges in shipping lines that the price has increased dramatically due to the shortage of containers.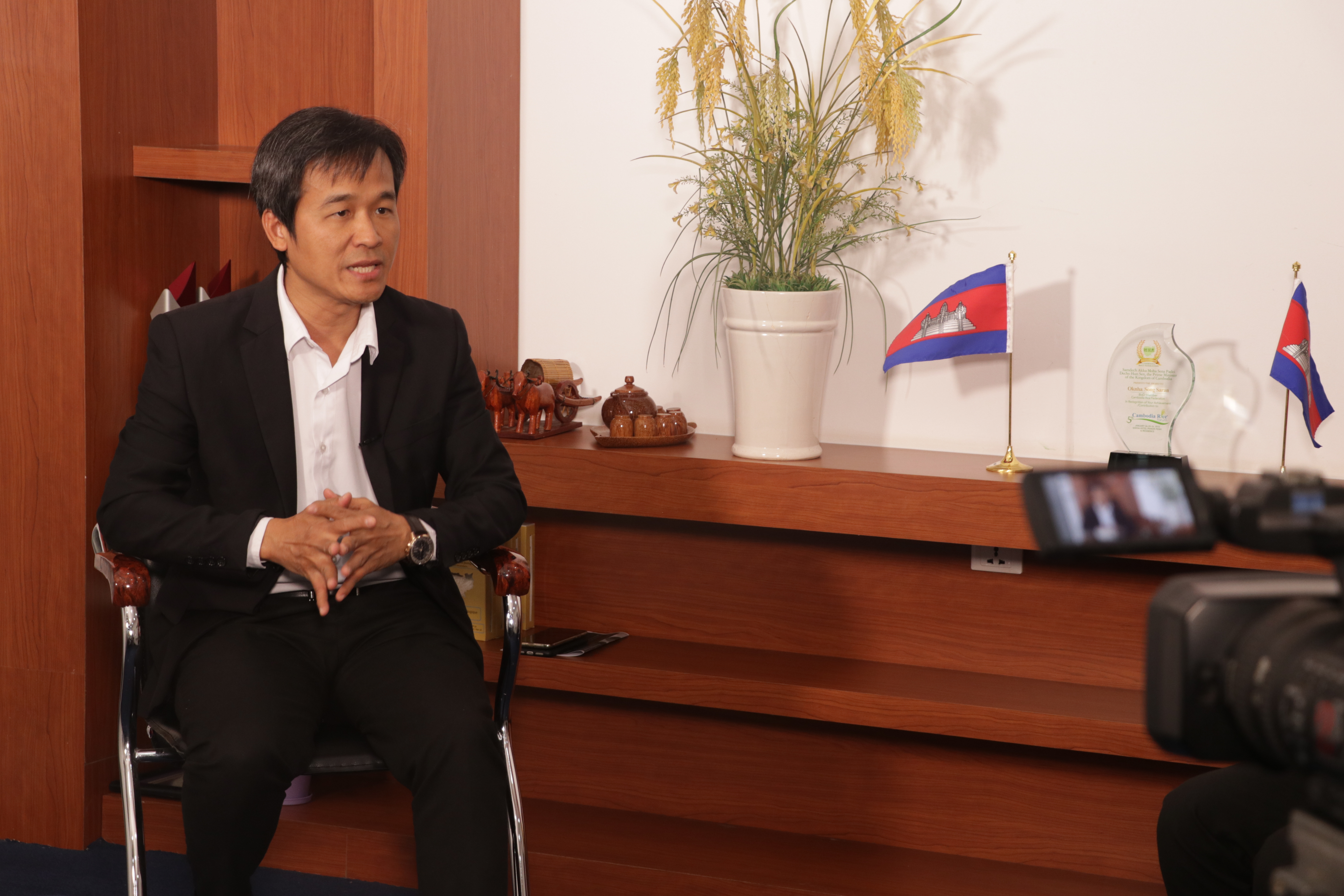 More importantly, Mr. President also emphasized on the fame and quality of Cambodian rice at the international market, especially the Malys Angkor brand, the Cambodian premium aromatic rice brand, that has won the World Best Rice Award fourth times. Moreover, Mr. Song Saran has raised up about CRF's strategy to engage in rice sector development, and also he has brought up his suggestions, represented the rice sector, to all stakeholders to be united in the goal of developing Cambodian rice sector in the sustainable growth.

For the details of this interview, please stay tuned for the Apsara TV broadcast soon, CRF will also share this video interview with you on our social media.