In the afternoon of Tuesday, January 19, 2021, Mr. Song Saran, President of Cambodia Rice Federation (CRF) and CEO of Amru Rice, has visited the preparation of the newly produced fragrant rice seed, Sen Kra Ob 01 (SKO 01) of the Mongkul Sala Trav Agricultural Cooperative (AC), located in Kampong Preang commune, Sangke district, Battambang province.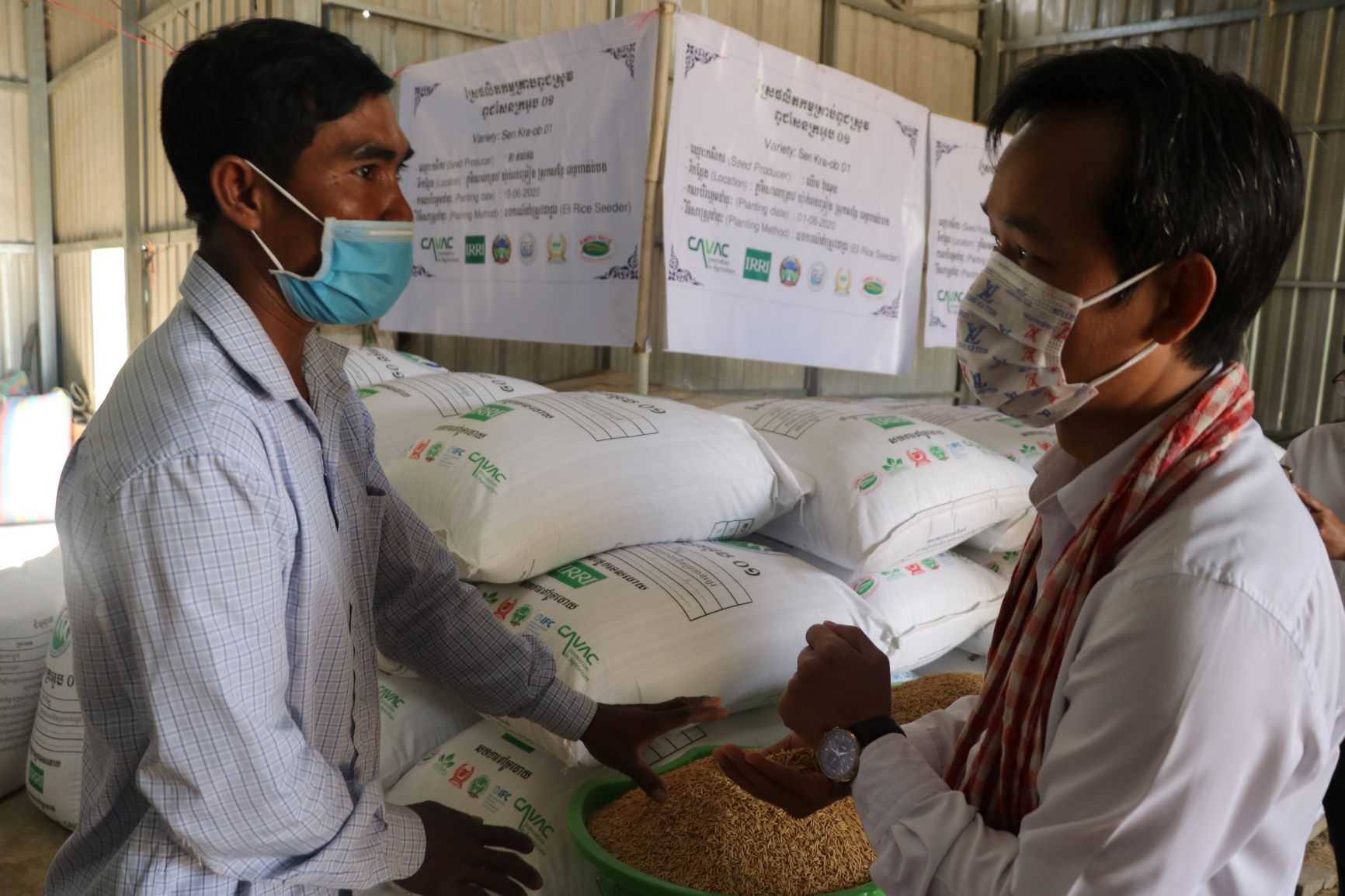 SKO 01 is a non-seasonal rice variety that has been refined and released by the Cambodian Agricultural Research and Development Institute (CARDI) and got technical support from the Ministry of Agriculture, Forestry and Fisheries at the end of 2019, with financial support from The Government of Australia through the Cambodia-Australia Agricultural Value Chain (CAVAC) program, and with the contribution of CRF. Acquiring foundation seeds from CARDI, Amru Rice has partnered with the Mongkul Sala Trav AC to produce the SKO 01 certified seed and distribute to farmers by receiving technical training from the Battambang Provincial Department of Agriculture, CAVAC, CRF, and the International Rice Research Institute (IRRI), which the result recently is successfully produced and ready for distribution and sale to farmers.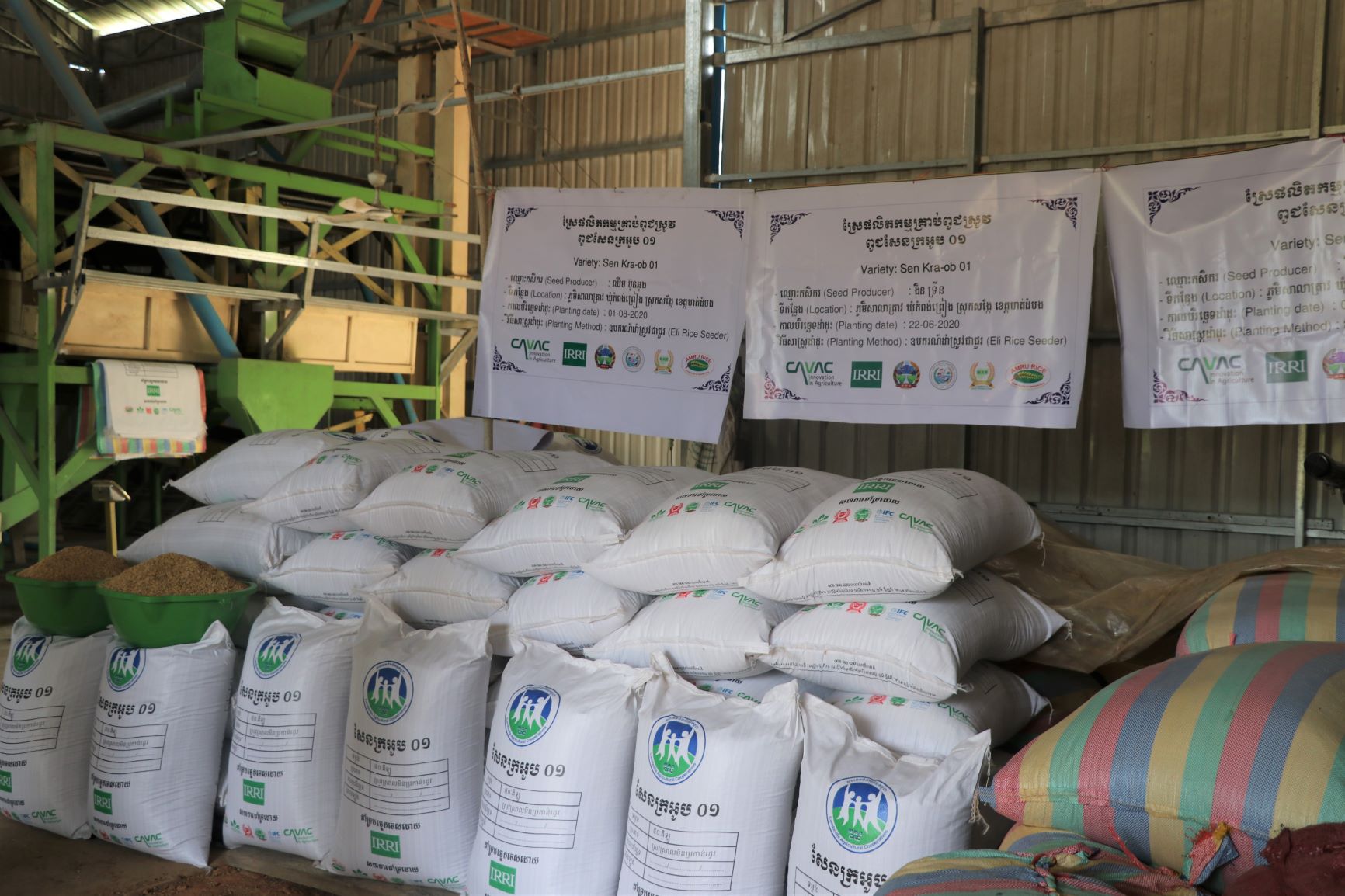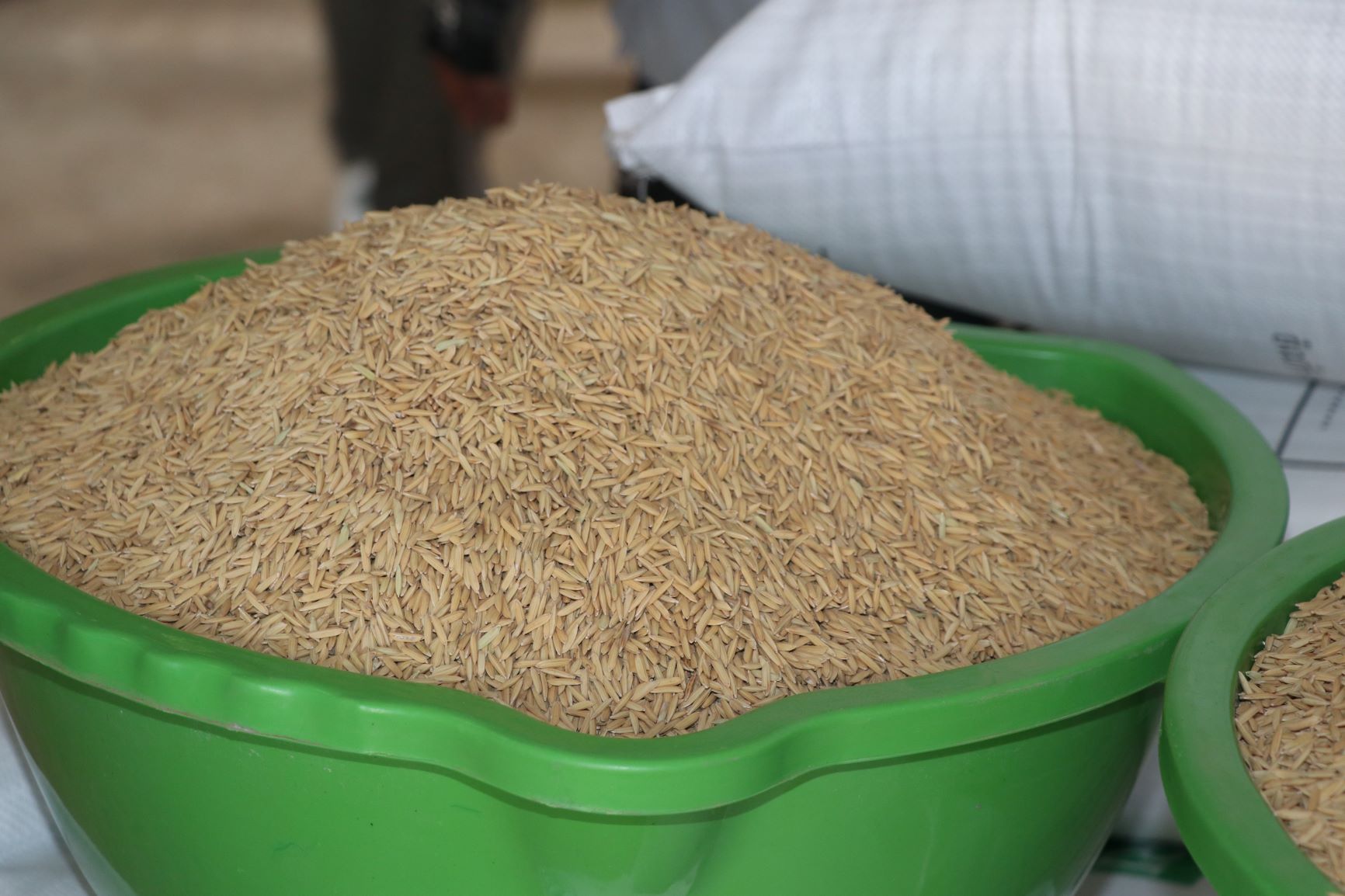 The special characteristic of SKO 01 is that it is a light, non-seasonal, weather-resistant type of rice that lasts between 110 and 115 days; it's an aromatic rice variety which is a strategic rice for export promotion, and is valuable for the rice export market after Phka Rumduol Variety. For 2020, Cambodia's exports of fragrant rice to foreign markets accounted for 23% of total exports, amounting to more than 150,000 tons.

It should be noted that the CRF in 2021 will set out a strategy to participate in strengthening the production of rice varieties that meet the needs of the export market, and for this SKO 01, CRF will work with various institutions to establish a Collective Mark of SKO 01 to protect and increase market value.