Cambodia's Rice Export reached more than 150,000 tonnes in the first quarter of 2021
Cambodia's rice exports in the first quarter of 2021 reached 153,688 tonnes, generating in the valued of 109.73 million US dollars.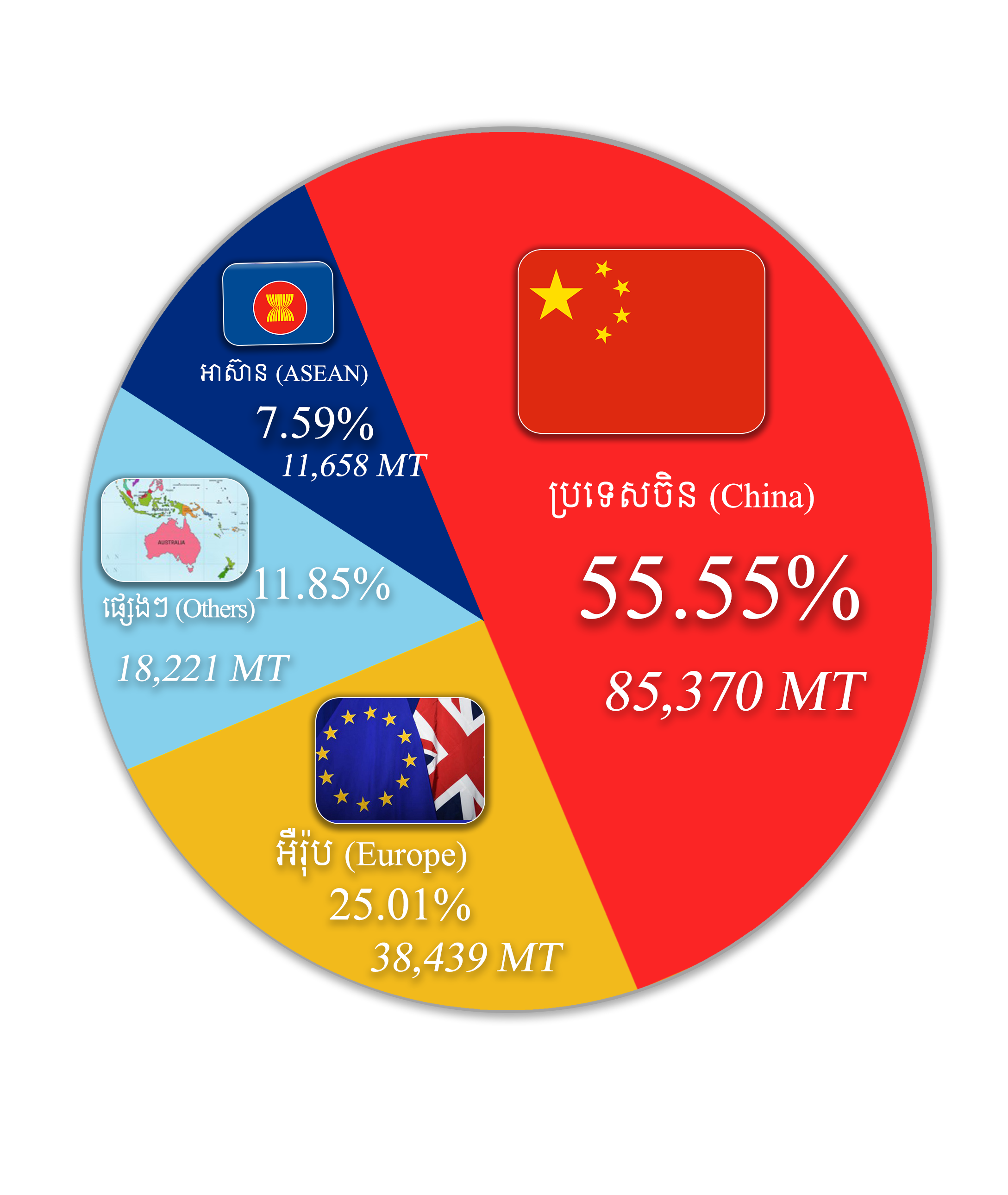 Mainland China, Hong Kong and Macau remained the leading market for Cambodian milled rice in the first quarter of 2021, absorbing 85,370 tonnes or a market share of 55.55%. The second largest market is the European Union (EU) members, total 19 countries, also including the United Kingdom, absorbing 25.01% or 38,439 tonnes, and noticeably, France accounted for 16,066 tonnes or 10.45% of total exports. The next markets, 11.85% or 18,221 tonnes has been exported to other countries/destinations, including Africa, North America, Canada, Asia-Middle East, Asia-Oceania (Australia and New Zealand) and Asia-Europe. Last, ASEAN markets include Malaysia, Singapore and the Philippines, which accounted for 7.59% of total exports, amounting to 11,658 tonnes.
However, the trend of rice export in March 2021 is gradually recovering, resulting in the increase of 84.66% compared to February, basically, it's an increase from 41,949 tonnes in February to 77,466 tonnes in March, while February compared to January increased by only 22%.
This first quarter of 2021 is the year with the lowest exports in the last five years of the same period. The main reason for the delay in the delivery to overseas buyers, especially to the target countries in the European Union, is mainly the shortage of containers for rice exports and the cost of shipping risen up five times higher comparing to the same period of the last five years.
For the rice export's varieties in this first quarter of 2021, largest percentage is fragrant rice including premium fragrant rice and normal fragrant rice, taking more than half of the overall export. The premium fragrant rice is 37.95%, which is including Phka Rumdoul, Phka Malis, Neang Malis, Somaly. The fragrant rice, Sen Kra Ob (SKO) is 28.96%. White rice is exported 28.49%, including long grain white rice, organic white rice, and organic long grain brown rice. Glutinous rice is 1.89%. Parboiled rice is 1.67% (long grain and organic parboiled). The last share of 1.04% is organic fragrant rice (Jasmine).