In March 2020, Cambodia export rice in the total amount of 94,449 tonnes, increased by 10% comparing to February 2020. Comparing of March 2020 to March 2019, the export is increased noticeably by 62%, generating in the amount of increasing from 58,335 tonnes in March 2019 to 94,449 tonnes in March 2020. (Full summary report)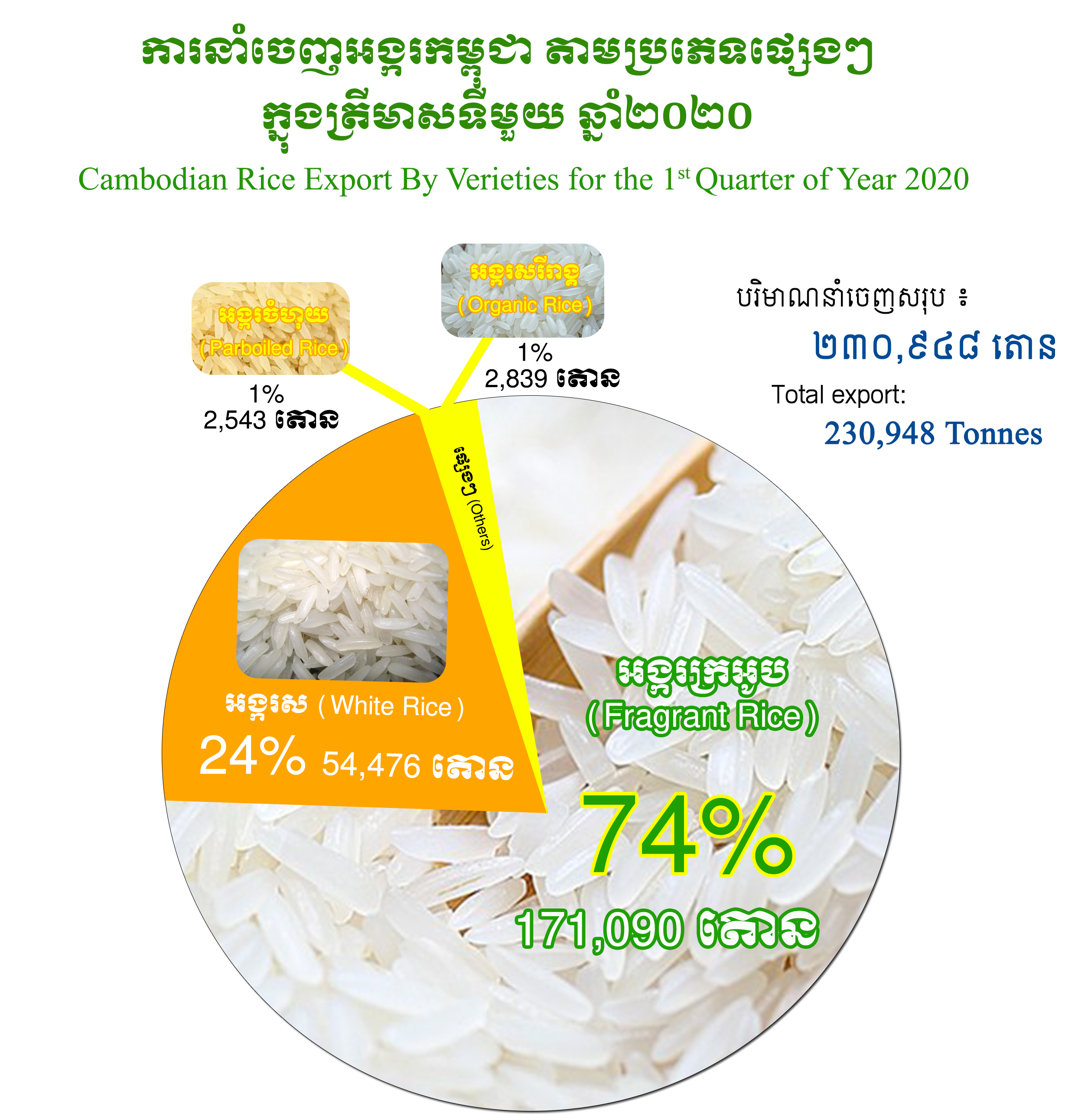 For the first quarter of 2020, Cambodia officially exports fragrant rice 74%, White Rice 24%, Parboiled Rice​ 1%, and Organic Rice 1%. In term of percentage increasing, Fragrant rice is increased by 14%, White Rice is increased by 249%, generating in the amount of 54,479 tonnes for the 1st quarter 2020, while there're only 15,605 for the 1st quarter of 2019.
Base on the calculation upon FOB, the overall revenue generating from Cambodian rice export in the 1st quarter of 2020 is accounted in about $161 million.