On 17 April 2020, at the Green Trade Company of the Ministry of Commerce, Cambodia Rice Federation (CRF) and Green Trade company has welcomed and met with Democratic Republic of Timor-Leste Ambassador in Cambodia discussing about the possibility of trading Cambodian rice to the Timor-Leste, responded to the request from Timor-Leste to prevent rice shortage amid the COVID19 outbreak.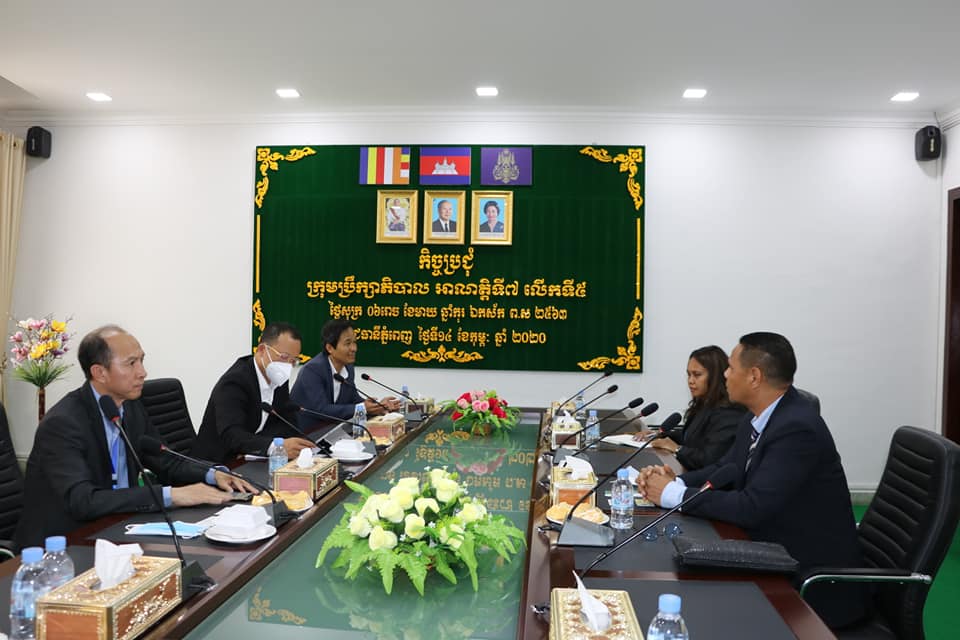 This meeting is organized upon the advice from H.E Pan Sorasak, minister of the Ministry of Commerce, attended by the Cambodia Rice Federation (CRF), which is led by Oknha Hun Lak, Chairman of CRF, Oknha Song Saran, President of CRF, and Mr. Lun Yeng, Secretary General of CRF, together with Green Trade company, led by H.E Chan Sokty, CEO of Green Trade Company, and Timor-Leste side which is led by H.E ERMENEGILDO KUPA LOPES, Timor-Leste ambassador in Cambodia, with other two embassy's officers.
Responding to the request to export Cambodian Rice to Timor-Leste, Cambodia asked Timor-Leste to sending official letter through the Ministry of Foreign Affairs, stating the quantity, duration of supply, and other conditions of supply such as: packaging, transport, and the demand of rice varieties; Cambodia will wait to strongly cooperate and follow the government instructions and advices.