On Thursday July 30, 2020, Oknha Song Saran, President of Cambodia Rice Federation (CRF), has attended as one of the honored guests in the Promotional Conference on "The 3rd China International Import Expo (CIIE) 2020" Between Cambodia-China, which is held via online at the Bank of China (Hong Kong) Phnom Penh Branch.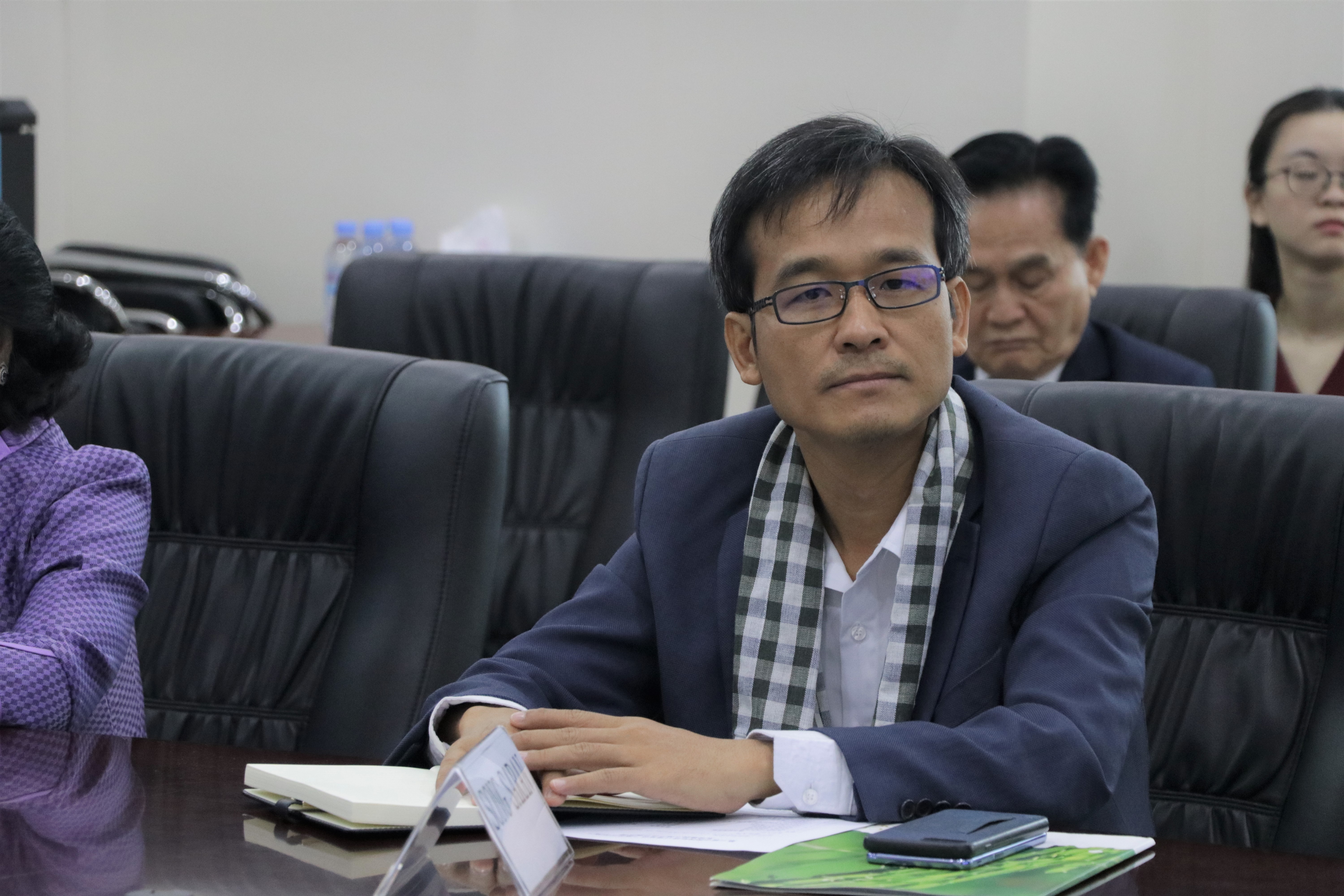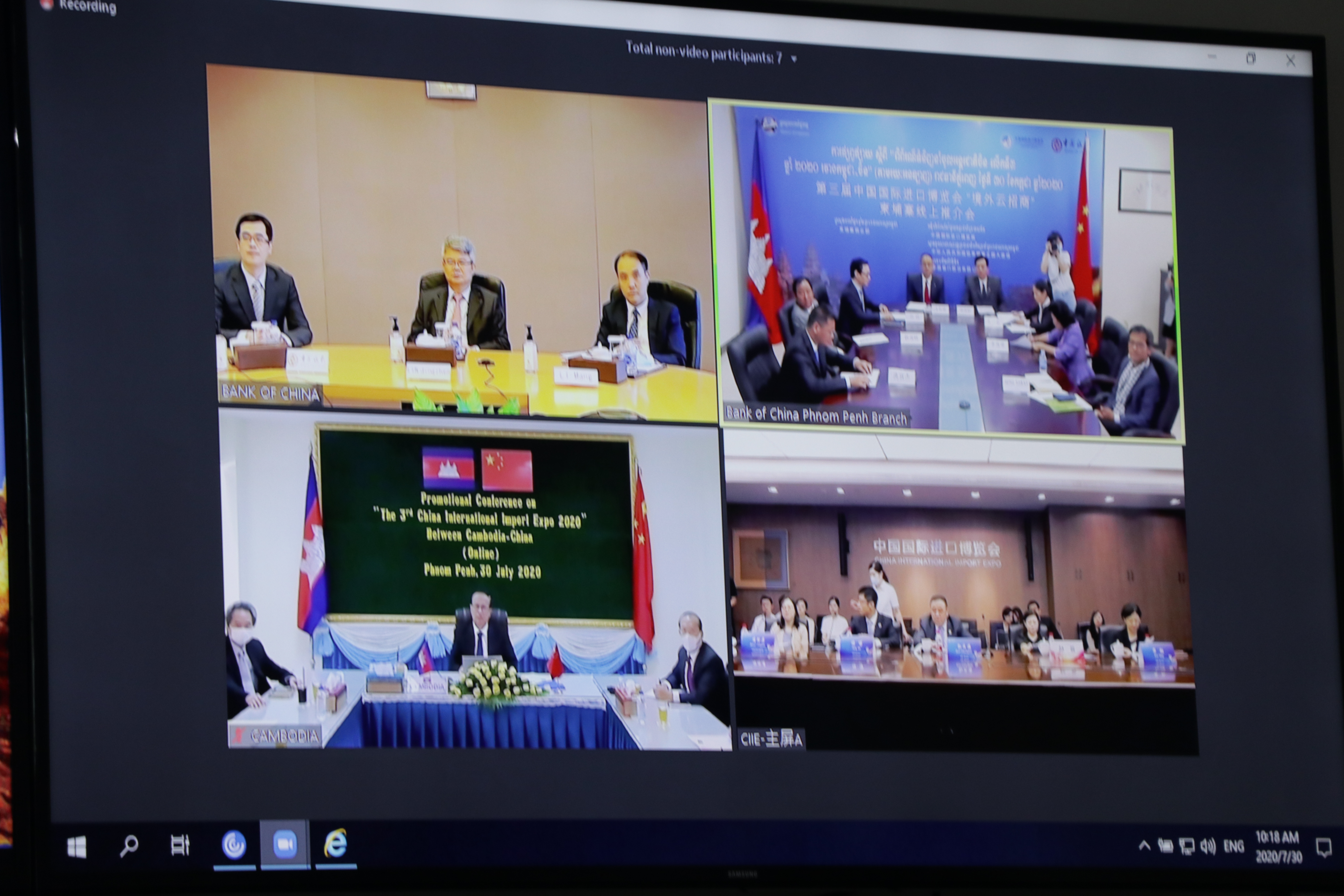 This online promotional conference is also under the honorable participated by H.E Pan Sorasak, Minister of Commerce (MoC) of Cambodia, along with several senior officials of MoC at the MoC office, while at the Bank of China (Hong Kong) Phnom Penh Branch, is attended by honored guests such as Mr. Wu Guoquan, Economic and Trade Counselor of the Embassy of the People's Republic of China in the Kingdom of Cambodia, Mr. Wang Huabin, CEO of the Bank of China (Phnom Penh Branch), and others​ association/federation's representative such as Cambodia Rice Federation, Federation of Khmer Chinese in Cambodia, Cambodia Chamber of Commerce, Agricultural Industry Association of the Chinese Chamber of Commerce in Cambodia. For the overseas, there is also an online participation from Mr. Sun Chenghai, CIIE Representative in Shanghai, and Mr. Lin Jingzhen, Deputy Director of the Bank of China (Head Office), along with several other Head of Departments and Managers. Overall, CIIE is supported by the Bank of China Limited as a strategic partner.

The promotional conference on "3rd CIIE 2020" between Cambodia and China via online today will play an important role in sharing significant information related to this exhibition, which is to be held as scheduled from November 05 to 10, 2020, in Shanghai, China. The event is likely to instil confidence in the business environment as COVID-19 clobbers the global economy.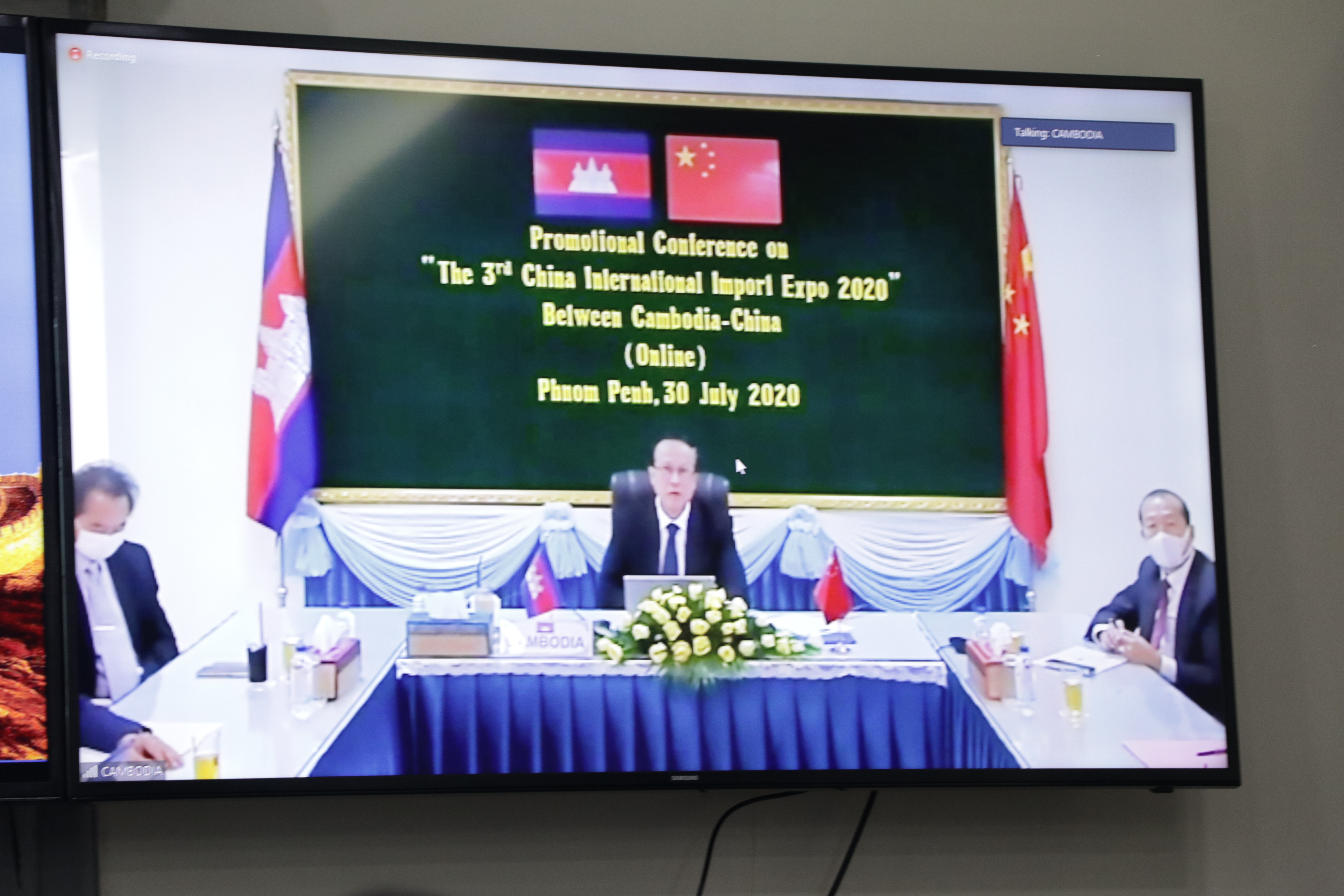 H.E. Pan Sorasak, Minister of Commerce of Cambodia, has expressed thankfulness on behalf of Cambodian's government to China for always warming welcome to Cambodia for participation in the China International Import Expo for the past two years​ as many large companies from Cambodia, including rice exporters, attended the event in order to promote Cambodian rice and seeking for business partners.
In addition, the Chinese government has also provided special conditions to Cambodia through the rice import quotas to China in the total amount of 1,100,000 tonnes through 5 times Memorandum of Understanding (MoU), signed by Green Trade Company of Cambodia and China's COFCO Corporation, and for the 5th MoU was signed on May 28, 2020, in the amount of 400,000 tonnes. The rice trade between Cambodia and China will be continued to increase, as in the first semester of 2020, Cambodia exports rice to China in the amount of almost 150,000 tonnes, increased by 25% comparing to the same period in 2019.


China is the world's largest rice market, importing more than 5 million tons of rice (5.32 million tons for 2020), including Cambodia which is one of the 12 rice producers importing rice into China.