On Thursday, August 27, 2020, at the Ministry of Commerce (MoC), Oknha Song Saran, President of Cambodia Rice Federation (CRF), along with Vice president, and Executive Committees, total 6, has attended in the "Meeting on the development of Cambodian rice exports in August 2020 and the impact and future of the rice sector", led by H.E Boun Sarakmony, Secretary of State of MoC, and with H.E Chan Sokty, Government's Delegate, Director of Green Trade Company.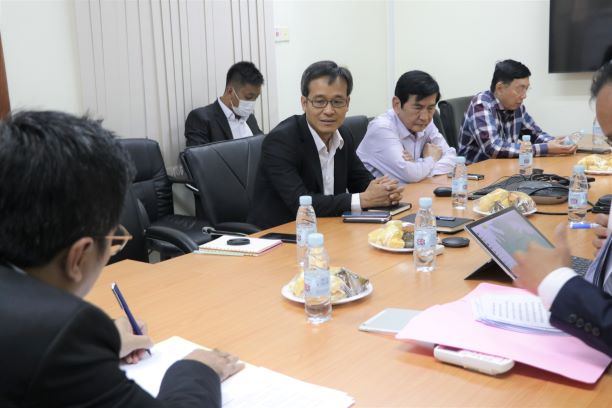 This meeting is urgently happened, responding to CRF's request to MoC, as MoC is the guardian of CRF, in the purpose to report and discuss about the Government related institution's possibilities for solving and regulate the action plan in order to promote rice production, and export, in accordance with the government's policies. There are 4 agendas raising up in the meeting: 1.) The impact of climate change on harvest and yield, especially Sen Kraob Paddy variety, 2.) Delays in yields have led to the drop down in rice exports, especially in August and September, 3.) Long-term concerns about climate change and local food security, and 4.) Additional credit loan for the purchase of paddy from farmers and deadline conditions.


At the end of the meeting, H.E Chairman of the meeting accepted the points discussed and suggestions raising in the meeting and will be mentioned in the "Meeting to review and evaluate the harvest of rice and rice exports" in order to ask for principles and interventions at the Ministry of Economy and Finance (MEF) on August 28, 2020.