US Ambassador's Visit Rice Mill Factory of Cambodia Rice Federation's member in Battambong
On January 19, 2021, US. Ambassador, H.E. W. Patric Murphy visited Amru Rice Factory, Battambang Branch, a member of the Cambodia Rice Federation (CRF), and the first rice mill in Cambodia to receive the standard rice storage system (Silo) technology of the United States, which can store up to 3,000 tons of rice at a time, especially this Silo project, is the first project using financing from the United States Export-Import Bank (USA-EXIM BANK) in Cambodia for the rice sector, supported by the US Embassy in Cambodia.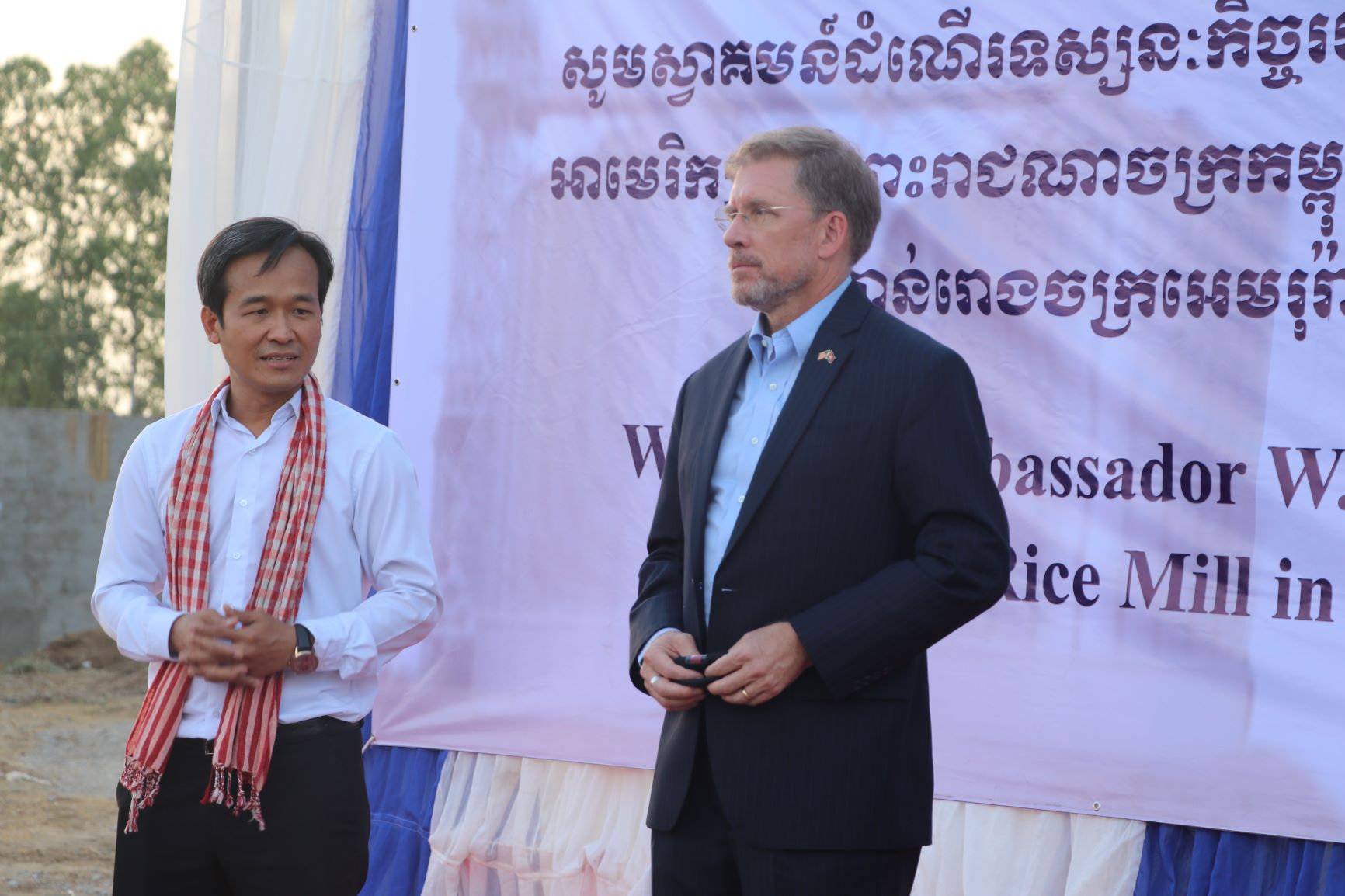 During the visit, the Ambassador hosted a get-together for about 50 participants from the Agricultural Cooperatives (AC), local authorities and company staff. The Ambassador has a strong interest in the Amru Rice production line and, in particular, the good cooperation between the company and the United States, as a result and symbolic demonstrated through this Silo, US standard technology.

"We are very proud of Amru Rice, as Amru is the first agricultural company to have access to a loan from the United States Export-Import Bank," said by US ambassador. He added that "Amru is a role model. Hopefully other companies will be able to capture the same." Moreover, on behalf of the United States, the Ambassador stated that the United States is willing to support Cambodia as well as cooperate in ensuring prosperity and sustainability, especially in the agricultural sector.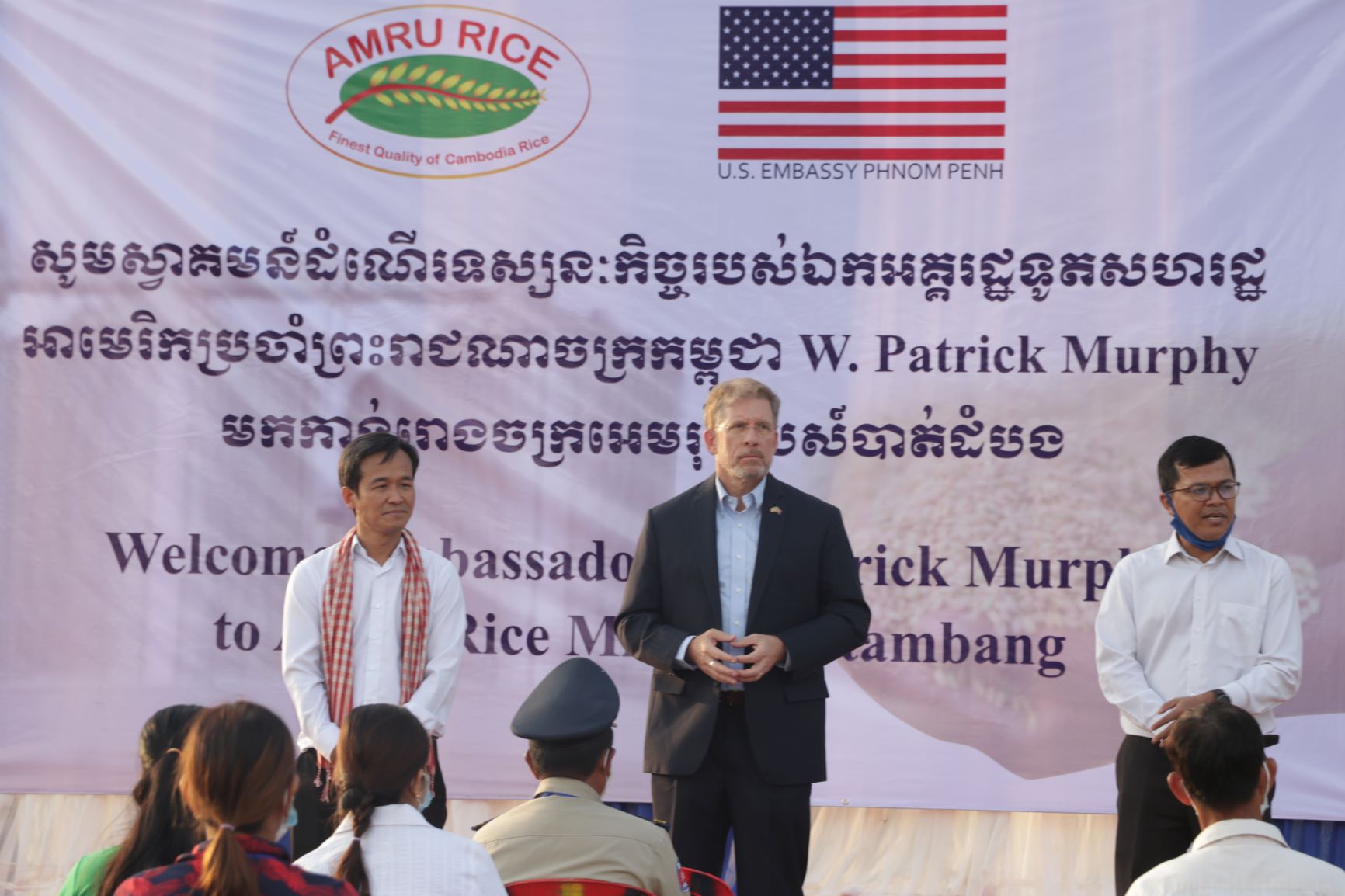 Mr. Song Saran, President of CRF and CEO of Amru Rice expressed his thankfulness to the US Ambassador for visiting the Amru Rice factory in Battambang and introduced silo features of this US product as a guarantee of quality standards and expanded quality and competitive storage capacity.

As a plan to move forward to further strengthen and grow the rice sector, CRF's president sees the importance of providing credit and support to various funds that can support the production of rice that can be sold in exportable, including post-harvest techniques, warehousing (via Silo) and the expansion of the US market through the support of the Royal Government and through the display of Cambodian agricultural products at the fair. He hopes that the American people will know and recognize the quality of Cambodian rice more widely.