On
10
June
2020
, the initiative meeting about "the possibility to collaborate and support on Cambodian rice sector" between CRF and the ARISE+, Component
3
of Deutsche Gesellschaft für Internationale Zusammenarbeit (GIZ)
, was organized at the CRF's office, leaded by CRF's secretariat staffs and Mr. Udo Gartner, team leader of ARISE+, Component 3 of GIZ.
The main purpose of this meeting is to have the first round discussion mainly on introduction about CRF's profile, works, and others related to rice sector, in order for the ARISE+, Component 3 of GIZ to get more understanding on the scope of CRF's work which aims to coordinate and to enhance Cambodian rice sector.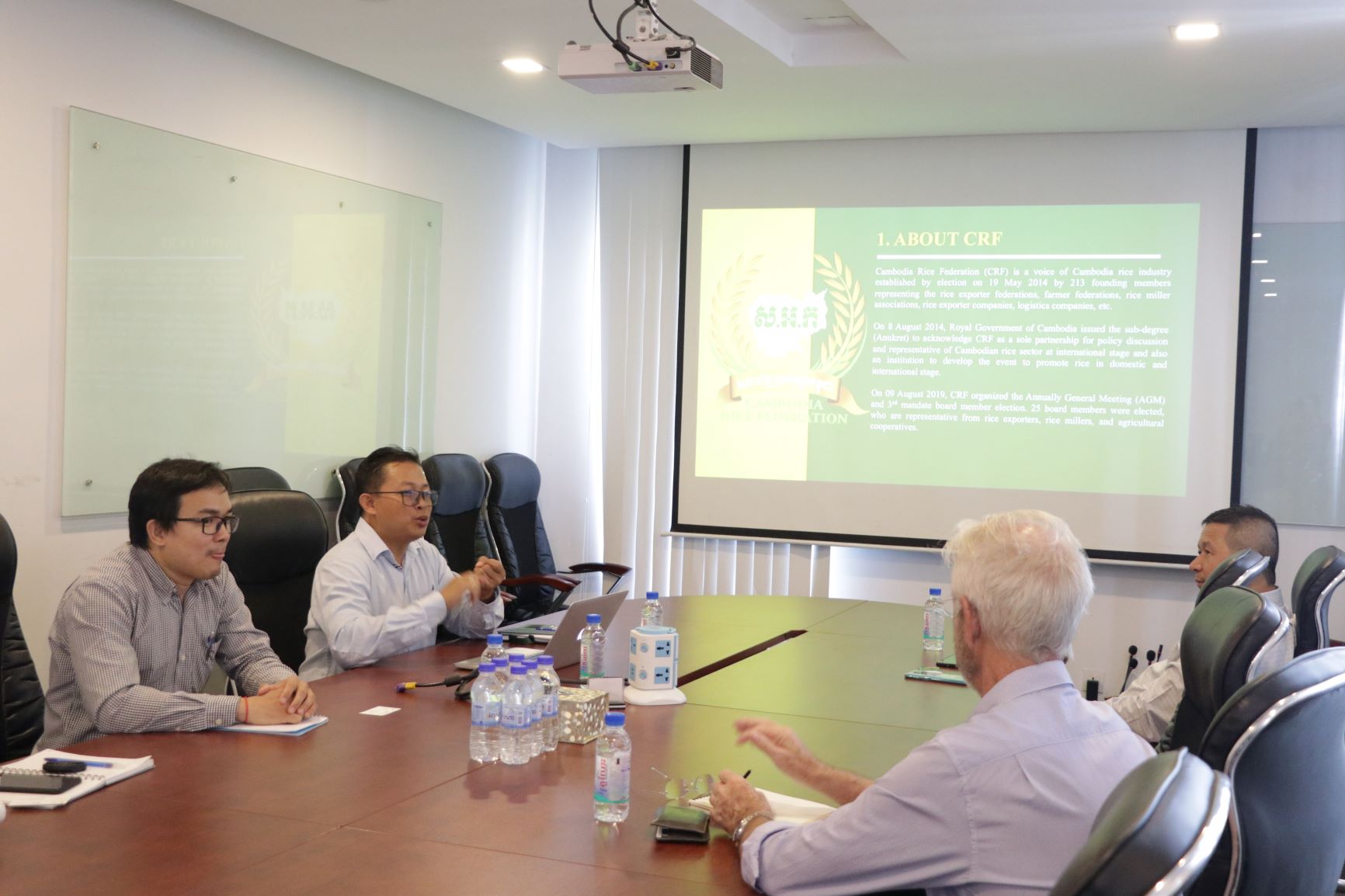 During this meeting, Mr. Lun Yeng, CRF's Secretary General, has raised up about CRF's profile, CRF's action plan (2020-2023), and some main elements regarding the rice export, especially to European Union (EU) and others market destinations, including the processes, challenges, and the statistic; compliance to the 1 million tonne export goal in the upcoming years.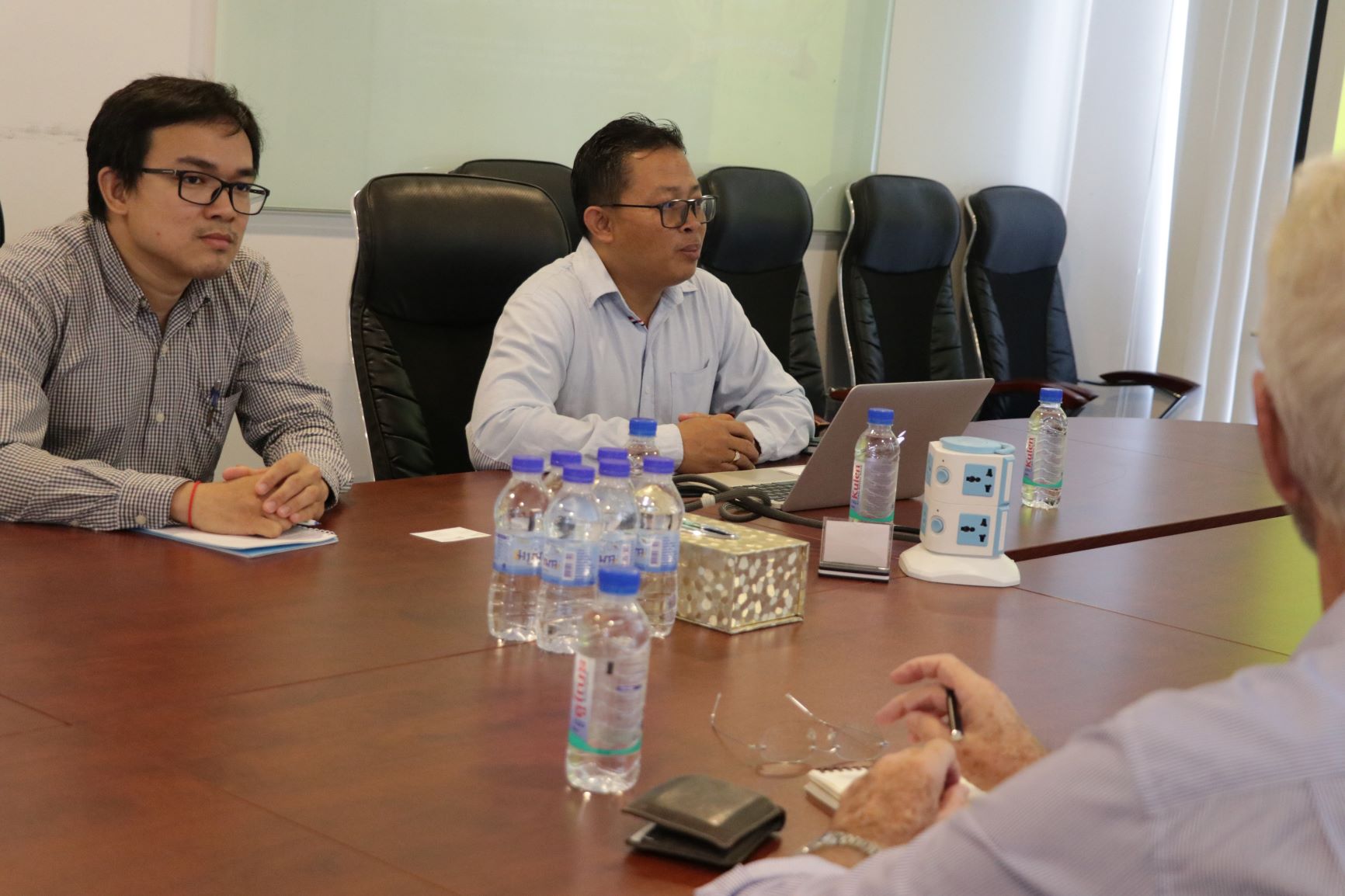 The representative from the ARISE+, Component 3 of GIZ expressed his impression on the Cambodian rice potential, which is considered as a factor to create and provide more job opportunity to related people such as farmers and rice mills' staffs/employees. Thus, he has provided some fruitful comments on the important of having ISO 9001:2000 which is a specified requirement for a quality management system, same as for CRF in which this ISO could take part in certified management system process of CRF secretariat to help building credit to CRF members regarding CRF's work, and also to support CRF's member on the HACCP, GMP, ISO, Kosher Hala, IFS standard.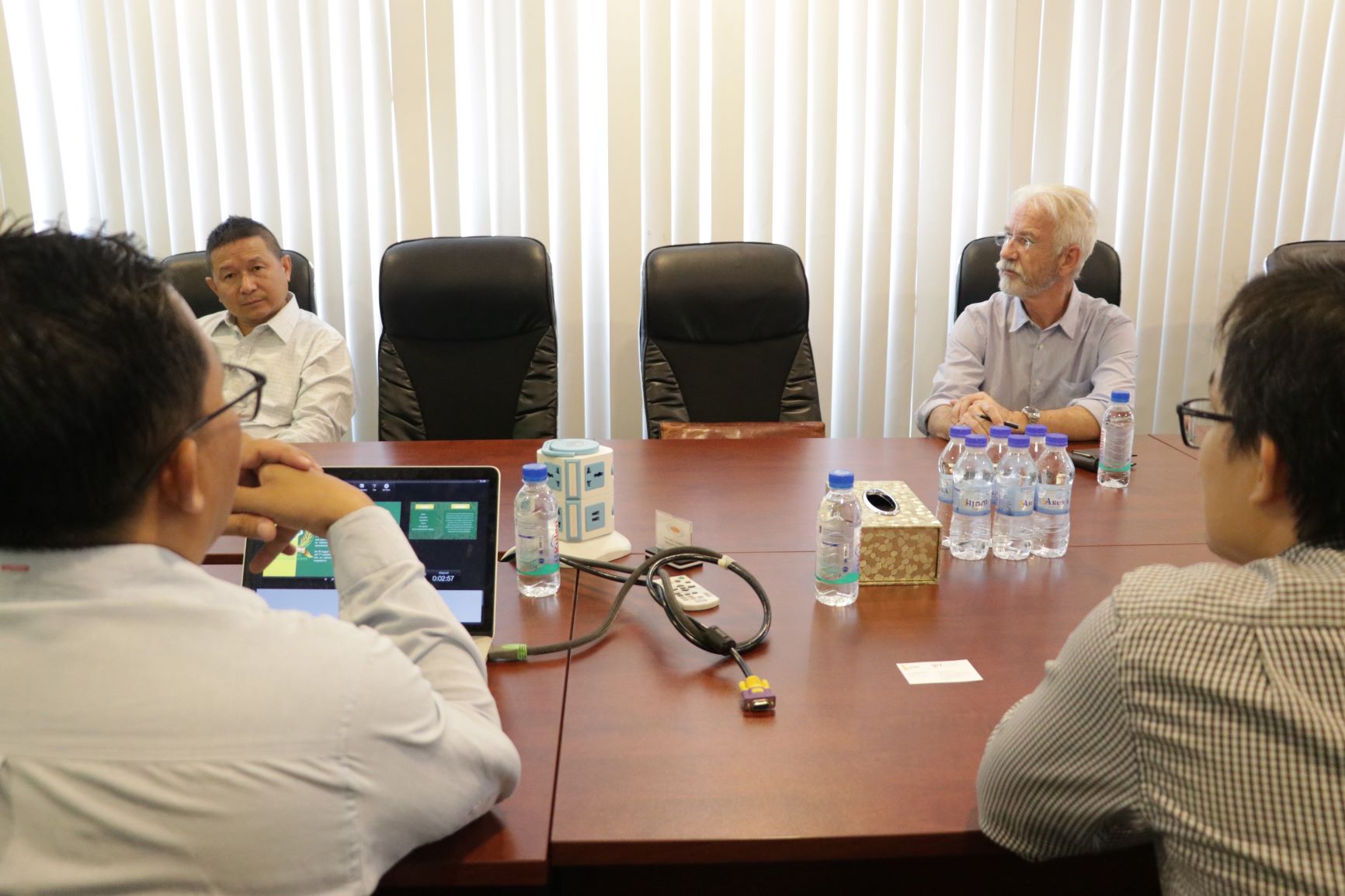 Previously, CRF also raise some requests to the ARISE+, Component 3 of GIZ, in order to ask support on some specific plans aiming to increase the export such as:
1. Re-branding and registration of collective marks for Cambodian Fragrant Rice
2. Develop application to support farmers, rice millers, exporters to promote and sell their paddy and milled rice.
3. Promote New Cambodian Rice Brand (Sen Kraob) at international market by participating the international Expo and exhibition in EU and China.
4. Develop branding for Cambodian organic rice and promote in international market
5. Set up sale agency and aggressively develop export strategy in China and EU's market
6. Strengthening the secretariat by equipped the modern facilities and improve the working process to reach ISO 9001.

As the result from this meeting, representatives from the ARISE+, Component 3 of GIZ will return to discuss the possibility of collaboration with CRF, which may address some common issues in resolving the issue through additional assistance and support from the ARISE+, Component 3 of GIZ on technical aspects to the overall benefit of the Cambodian rice sector. CRF and the ARISE+, Component 3 of GIZ will continue to collaborate on sharing information, especially on the current state of the Cambodian rice sector.